Repros still offer blueprinting the reprographic needs of the architecture, engineering and construction industry (AEC). Building on Repros' extensive experience of over 30 years providing professional document reproduction, copying, scanning and printing to large format printing equipment sales and service.
AEC Printing
Need an affordable source for printing blueprints and spec books with fast and convenient delivery? Epic is now able to copy, scan and print blueprints and spec books in A,B,C,D, and E sizes with black  & white and color options. We also offer despeckling, deskewing, and cropping functionality. Our services include easy online file upload with the flexibility to manage documents from your office to our online portal at: neoplanroom.com. There is no charge for binding, file check, staples, or half size.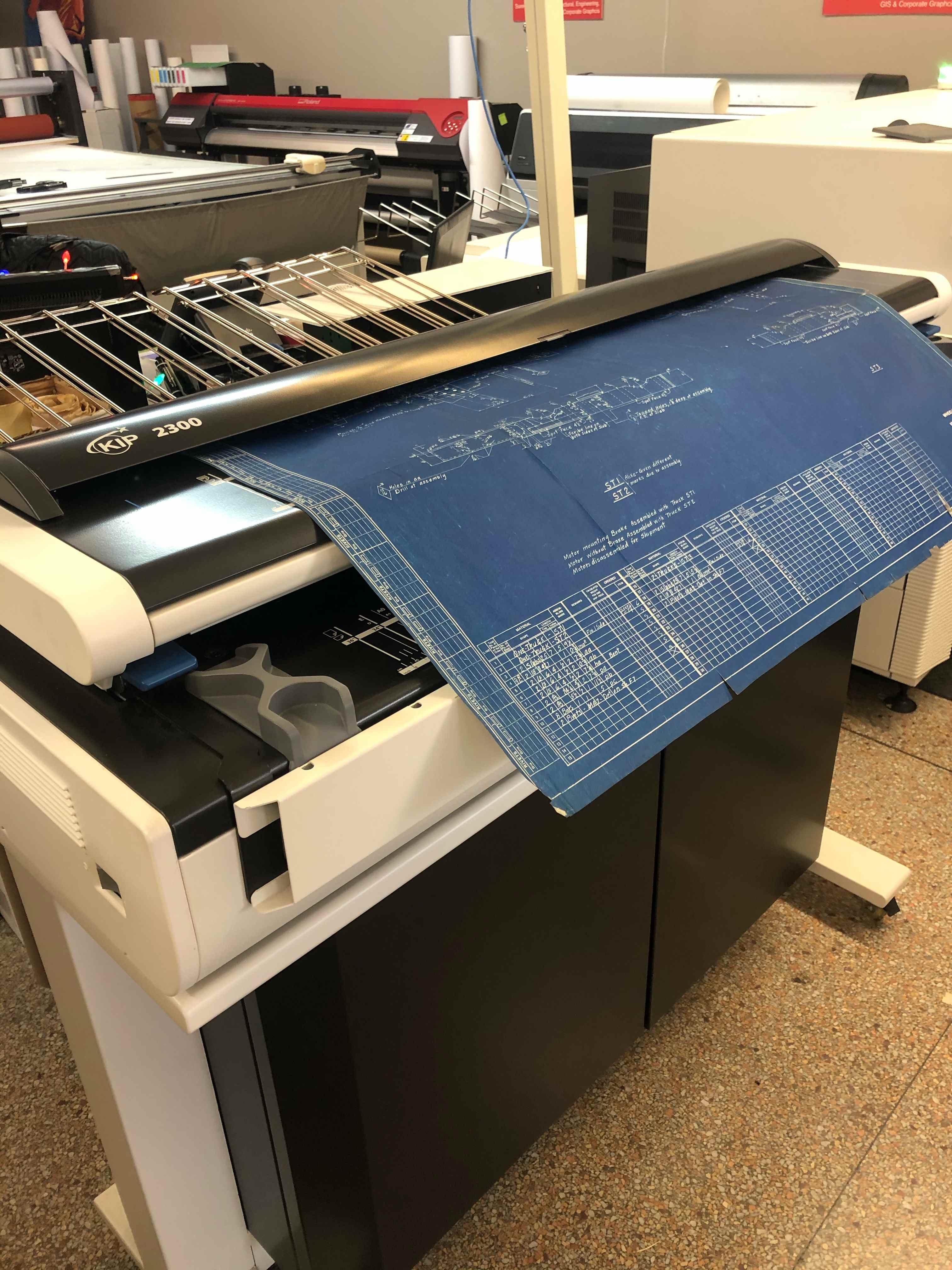 Blueprint Scanning
Blueprints and engineering drawings hold important, proprietary information; as well as notes and mark-ups used during production and building. Company libraries are typically rooms filled with flat file drawers or boxes of rolled drawings. In many instances, there is one person who can find all the documents. What happens when that key person leaves or retires? Best practices dictate that digitizing drawings will protect your investment, free up valuable office space and allow file sharing across the company network. We can consult with you to develop a plan to scan old drawings with a naming convention for easier retrieval.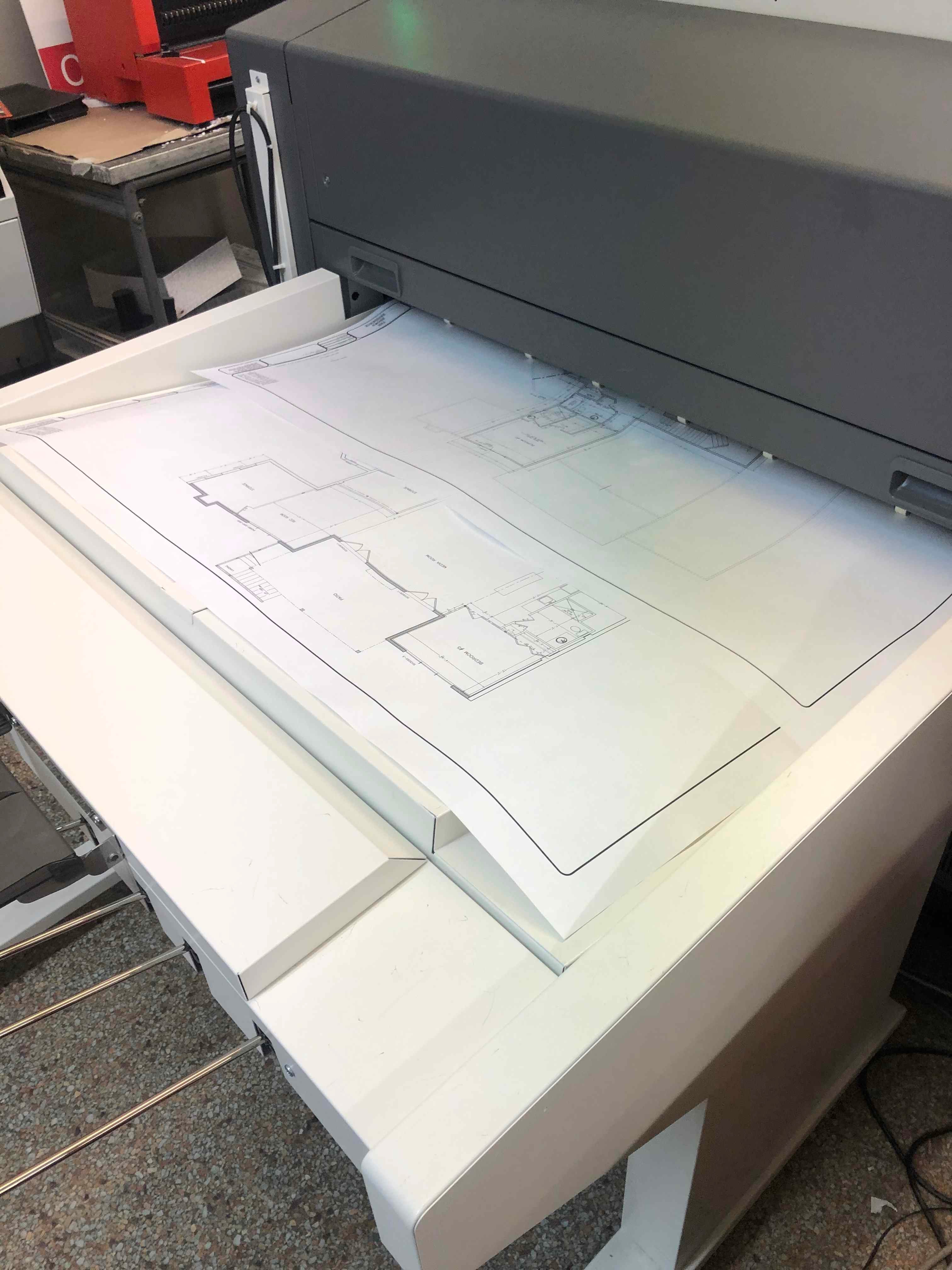 Blueprint Reprographic Equipment Sales and Service
Has your business grown to the point that you are considering investing in your own large format equipment? Our experienced sales team can find the large format printing and scanning solutions that are the right fit for your applications. Epic, powered by ReprosBlu, is an authorized dealer of Ricoh, Epson, and Canon. Our service technicians are OEM trained and certified; each with over 25 years of experience.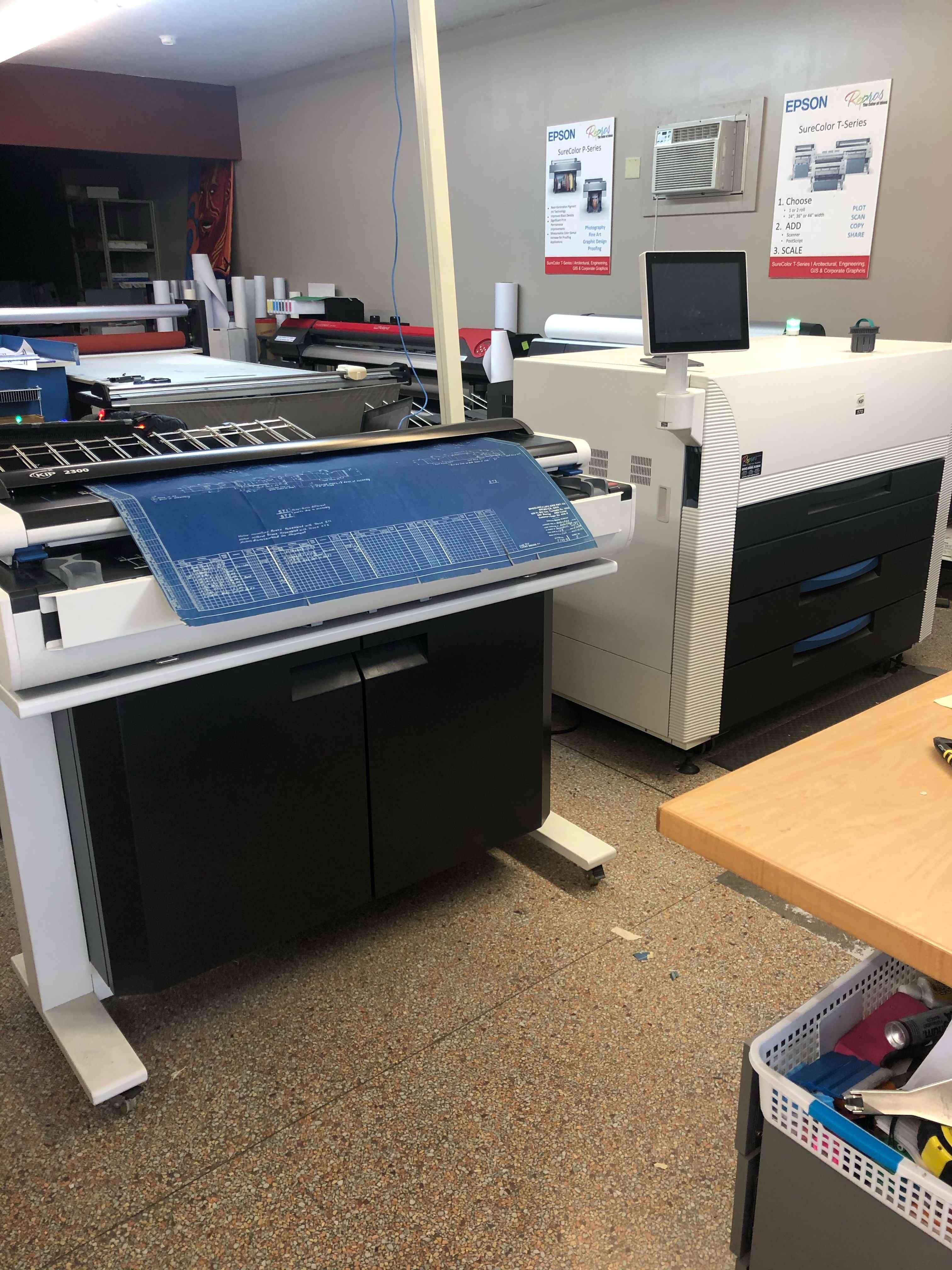 Contact us for a quote or for more information click here: